New life for your construction
Renovirai.com offers the services of a leading team of proven experts in the field of reconstruction, strengthening and restoration of building structures and their elements.
Strengthening and reconstruction of buildings
Renovate offers a wide range of activities covering the reinforcement, restoration and reconstruction of existing building structures, at all stages of a construction and investment project.
The team offers consultation and drafting of the necessary technical documentation at every stage of the construction investment process in new or existing build.
"Renovate" offers a wide range of activities covering the reinforcement, reconstruction and reconstruction of existing building structures at all stages of a construction investment project.
Based on the overall inspection of your building construction, the available construction documentation and analysis, a solution, achieve the desired level of safety and extension of the construction`s service life is proposed.
Прилагане на усилващи системи, увеличаващи сигурността на сградата, удължаване на експлоатационния живот, увеличаване на полезната площ или натоварването, промяна в предназначението на помещенията.
Геодезическите услуги се извършват от екип опитни и квалифицирани инженер геодезисти, притежаващи проектантска правоспособност и удостоверение за дейности по кадастър. Зе целта те са оборудвани с GPS приемници, тотални станции, електронни нивелири и лицензиран софтуер за обработка на данните
We offer preparation of projects for emergency strengthening and their implementation in the shortest possible time. We assist in the normative preparation of documents.
Проектирането и изграждането на нова сграда е само част от нейния жизнен цикъл. По време на експлоатацията често се появява нуждата от преустройство, укрепване или реконструкция. Целта е тя да отговори на бъдещите изисквания на собствениците, предявени към нея. Най-честите причини, налагащи укрепване на старите сгради, са стареене на материалите, слягане в основите, неправилна експлоатация, грешки в проектирането и изпълнението, излагане на агресивни агенти (каквито са солите в почвата и замърсеният въздух).
They can lead to damage to the structure and cladding elements. Improper intervention and improper removal of defects can lead to the need for more expensive repairs and / or serious material and physical damage.
We offer both individual solutions for each reconstruction or strengthening, as well as the implementation of our projects. We can also assist in the need for legal and documentary support in construction projects.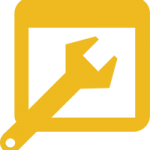 Individuality
The specificity of each site requires competent opinion from different specialists. That is why our tasks are divided or solved in a team.
Guarantee
Quality design and execution not only reduce the costs incurred by the partiesfor the final product but furthermore they ensure a long and safe runtime for the construction.
Sustainability
Accurate determination of the current and predicted state of a construction provides guarantee of a complete solution of all of its constructional issues which might arise.

Harmony
При избора на видими строителни интервенции, основно изискване към тях е те да запазят или подсилят усещанията за качество, хармония, симетрия и сигурност.

Loyalty
Within our practice priority is taken by introducing the client with the different action plans in order to maximize the execution of his requirements and needs.

Security
Our individual solutions offer an optimal balance between quality, interventions duration and price, without compromising on security.
Articles
Concrete is the most widely used building material on earth with an annual production of over 10 billion tons! Its main qualities are high compressive strength and excellent
Read more